Welcome to Peak Internet!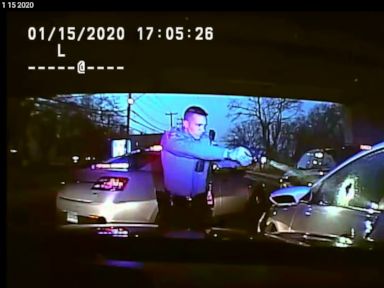 Sun, 26 Jan 2020 16:54:03 -0500
The Rev. Al Sharpton has vowed to fight for answers for the family of a 19-year-old Connecticut man killed by a state trooper earlier this month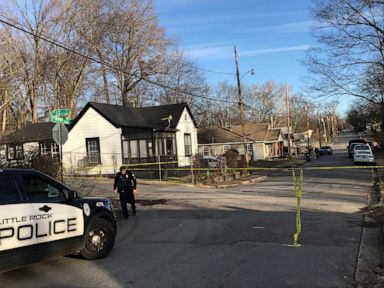 Sun, 26 Jan 2020 16:42:18 -0500
Authorities have identified two women who were killed at their Little Rock home during a shooting that also injured a 2-year-old boy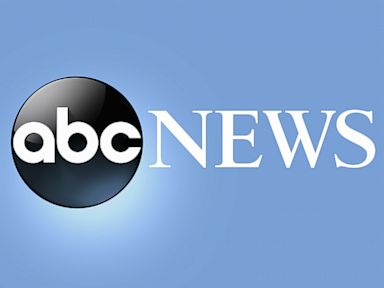 Sun, 26 Jan 2020 16:20:02 -0500
Authorities say a Maryland man died after an encounter with police officers that involved a stun gun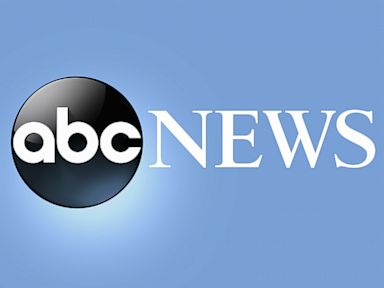 Sun, 26 Jan 2020 15:16:01 -0500
Three people are missing after two barges collided on the Mississippi River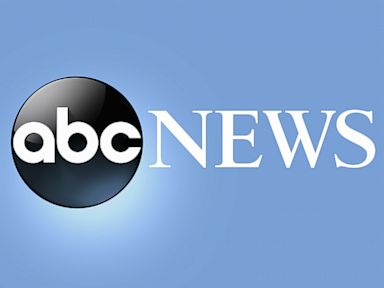 Sun, 26 Jan 2020 14:01:15 -0500
Health officials in Los Angeles County confirm another U.S. case of new virus from China.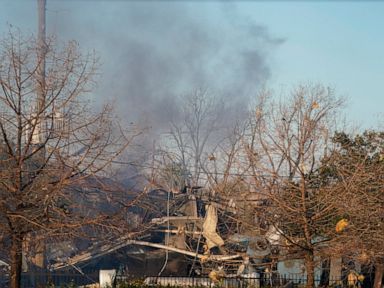 Sun, 26 Jan 2020 13:58:50 -0500
Houston's mayor and others say they'll work to provide aid for residents whose homes were damaged after a massive explosion at a warehouse that killed two workers and injured 20 others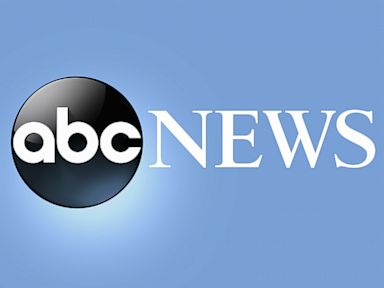 Sun, 26 Jan 2020 13:50:02 -0500
Emergency crews responded after a helicopter crashed and sparked a small brush fire on Sunday in Southern California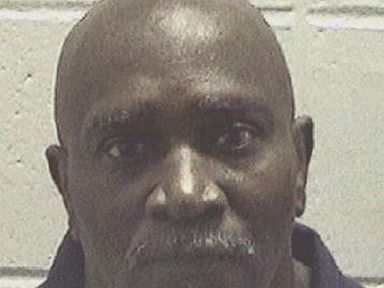 Sun, 26 Jan 2020 13:40:18 -0500
A Georgia death row inmate whose scheduled execution was halted in September 2017 by the U.S. Supreme Court after his lawyers argued his death sentence was tainted by a juror's racial bias has died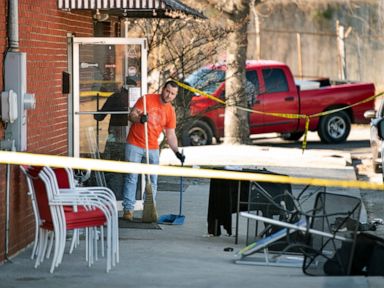 Sun, 26 Jan 2020 11:26:31 -0500
The shooting took place at Mac's Lounge in Hartsville, Darlington.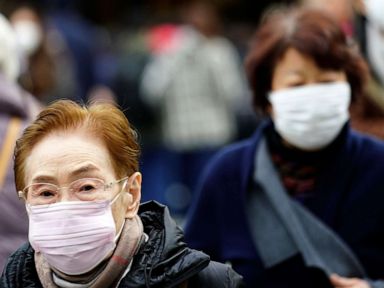 Sun, 26 Jan 2020 11:08:35 -0500
A new respiratory disease has sickened 1,975 people and killed 56.

Sun, 26 Jan 2020 21:00:00 GMT
Watch some of the incredible, athletic plays made by speedy Kansas City Chiefs receiver Tyreek Hill this season.

Sun, 26 Jan 2020 20:30:00 GMT
NBA great Kobe Bryant has been killed in a helicopter crash in Calabasas, California, aged 41.

Sun, 26 Jan 2020 20:35:00 GMT
Crystal Palace have received a bid from PSV for Dutch international full-back Patrick van Aanholt. 

Sun, 26 Jan 2020 20:25:00 GMT

Sun, 26 Jan 2020 19:22:00 GMT
All the results from Sunday evening's action - including Real Valladolid vs Real Madrid and Napoli vs Juevntus and Lille vs PSG - all in one place.

Sun, 26 Jan 2020 19:05:00 GMT
Mark McCall believes the uncertainty surrounding his players' futures disrupted their concentration as Saracens were thrashed 41-14 at Harlequins.

Sun, 26 Jan 2020 18:41:00 GMT
West Ham have had an initial loan offer for USA international centre-back Aaron Long rejected by New York Red Bulls.
Sun, 26 Jan 2020 20:15:00 GMT
Manchester United are still short of Sporting Lisbon's valuation of Bruno Fernandes, with talks continuing between the two clubs.

Sun, 26 Jan 2020 19:15:00 GMT
Will Mark Wood's excellent form for England fire up fellow fast bowler Jofra Archer?

Sun, 26 Jan 2020 18:33:00 GMT
Tiger Woods hit a perfect second shot early in his final round at Torrey Pines and his ball dropped into the cup for eagle ... until it jumped back out!
Sun, 26 Jan 2020 21:59:04 +0000
As if the death of Kobe Bryant wasn't heartbreaking enough, one of his four daughters was also killed in the helicopter crash that claimed his life. As the authorities figure out what happened, look back at the Bryant family in happier times.
Sun, 26 Jan 2020 21:39:51 +0000
Kobe Bryant's daughter, Gianna, was killed alongside her father in a devastating helicopter crash on Jan. 26 in Calabasas. She was just 13 years old.
Sun, 26 Jan 2020 21:36:14 +0000
Rick Fox has been confirmed alive after rumors spread that he died alongside Kobe Bryant in his helicopter crash.
Sun, 26 Jan 2020 21:02:35 +0000
Kobe Bryant, 41, died with his daughter Gianna, 13, onboard a helicopter that went down in Calabasas, California on Jan. 26.
Sun, 26 Jan 2020 20:42:35 +0000
Vanessa Bryant was just 37 years old when she tragically lost her husband, Kobe Bryant, and their 13-year-old daughter, Gia, in a fatal helicopter crash on Jan. 26, 2020.
Sun, 26 Jan 2020 20:34:15 +0000
Kobe Bryant is dead, killed in a helicopter crash. As the world mourns the loss of one of basketball's best, look back at his best moments on and off the court.
Sun, 26 Jan 2020 20:06:03 +0000
Following the beyond tragic news that Kobe Bryant has died at the age of 41, celebrities have flooded social media with tributes to the NBA legend.
Sun, 26 Jan 2020 19:45:03 +0000
Kobe Bryant died at the age of 41 in a helicopter crash that happened in Calabasas, CA on the morning of Jan. 26.
Sun, 26 Jan 2020 19:25:01 +0000
Kim Zolciak-Biermann took to Instagram on Jan. 25 to show off pics of herself with a big pout during a photo shoot for her KAB Cosmetics line and fans couldn't help but point out how different she looked in them.
Sun, 26 Jan 2020 19:22:08 +0000
Someone who wasn't too surprised about Tamra Judge's 'RHOC' exit was her former costar Meghan King Edmonds who spilled details on what she knew before it actually happened.
Sun, 26 Jan 2020 11:43:43 PDT
It's beginning to look like Rick Moranis is sitting Ghostbusters: Afterlife out, just like he did in 2016.
Sun, 26 Jan 2020 10:36:56 PDT
Disney has released a ton of posters in honor of Chinese New Year, which is celebrating the Year of the Rat.
Sun, 26 Jan 2020 10:07:32 PDT
The latest official poster for The New Mutants has been released and it looks like it could have been a Metallica t-shirt in the 1990s.
Sun, 26 Jan 2020 09:34:59 PDT
Guy Ritchie's The Gentlemen debut box office weekend couldn't keep up with Bad Boys for Life.
Sat, 25 Jan 2020 11:36:08 PDT
Fans hoping for a 2021 trip to Eternia are going to have to wait a bit longer as Masters of the Universe no longer has a release date.
Sat, 25 Jan 2020 11:05:39 PDT
Disney has unveiled the character posters for the upcoming big screen remake of the animated classic Mulan.
Sat, 25 Jan 2020 10:13:23 PDT
The beloved 80s classic The Karate Kid is all set to return, this time as a top-tapping, board-breaking, crane-kicking Broadway musical.
Sat, 25 Jan 2020 09:59:53 PDT
Once Upon a Time in Hollywood star Brad Pitt has been reminiscing about that time he turned down the role of Neo in The Matrix.
Sat, 25 Jan 2020 09:37:45 PDT
Our first look at the Batsuit and Batmobile from Matt Reeves' The Batman is rumoured to be hitting the internet very soon.
Fri, 24 Jan 2020 16:14:10 PDT
Charlie's Angels, starring Kristen Stewart, Naomi Scott and Ella Balinska and directed by Elizabeth Banks, will arrive on Blu-ray and DVD with deleted scenes and a gag reel.